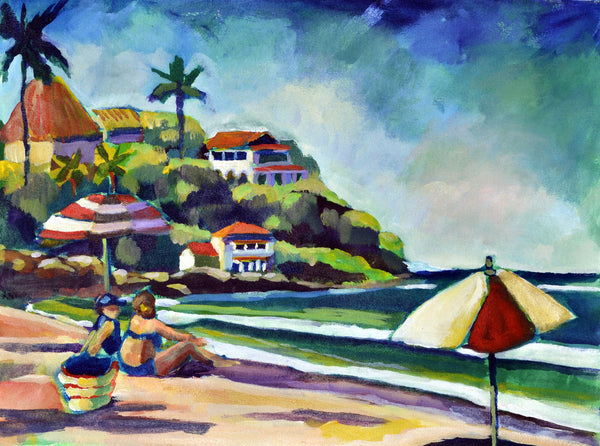 SS - Beach Afternoon Original Painting and Prints, 18" x 24"
Some afternoons are perfect. Lines of pelicans rope across the surf, the sun is not too hot, and finally you let it all sink in. That moment can be yours forever, with this original "Beach Afternoon" painting and prints, shown here in the prismatic colors of late summer in the southern seas.
Ask about custom sizes and one of a kind prints. Additional Shipping Costs  determined by medium and weight.